As foreclosure rates have climbed over the past few years, we've also seen an increase in short sales. With this increase, more and more want to know: Just what is a short sale in real estate?
A short sale is when the lending institution from which you have your mortgage agrees to accept a payoff amount of less than what you owe. Selling this way will save the homeowner from foreclosure and possibly even bankruptcy. Depending on the homeowner's circumstances, they may qualify for some financial assistance to cover relocation costs. If you're a homeowner considering a short sale, you may want to check into the "Home Affordable Foreclosure Alternatives" (HAFA) program. There are a number of benefits to this type of short sale as opposed to the traditional kind.
Why would the lender agree to accept a lesser payoff amount?
But why would the lender agree to accept a lesser payoff amount? One reason is that lenders know that if the property were to go into foreclosure and be auctioned, they could lose a lot more money than if they were to just accept a discounted price. Also, excess inventory and bad loans are things that banks don't like to have, so if they have an opportunity to get rid of the property and still avoid a large loss, they will likely do it.
Hardship Letter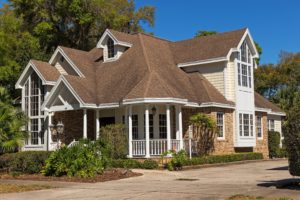 There is a lot involved with the process. As the homeowner, you will need to provide the lender with a "Hardship Letter", explaining why you are unable to make your payments. You will also probably need to supply the lender with your pay stubs, bank statements, etc. The lender will contact a real estate agent in the area and ask him to perform a BPO, or Broker's Price Opinion, on your property to give their opinion on what your home is worth. You'll note as you go through the short sale process that answers and replies will take longer to receive, so be patient.
But if you're not the homeowner of the property, but rather you're a buyer looking for a deal on a house… then how do you know which kind of property would be the best to pursue? The best type of short sale property to go after is one that needs work and repairs. The reason for this is that lenders will realize that the property is one that isn't desirable to most buyers, and therefore they'd be more willing to accept a lower price.
Whether you're a homeowner considering a short sale, or an investor considering buying a short sale property, make sure you do your research on the process. We Can Help, Contact us today for a FREE Consultation  888-912-7075